Car Wreckers Burwood
Cash for Old Scrap Car Removal and Used Parts Burwood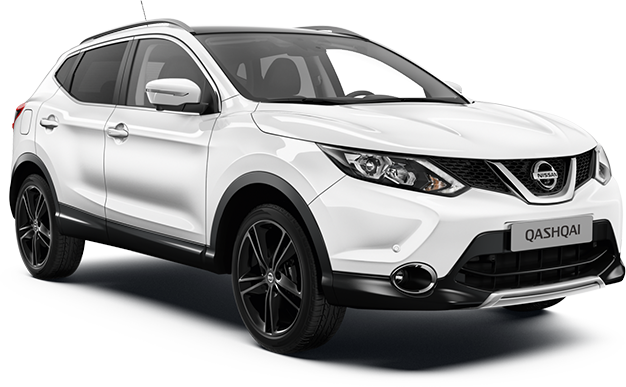 Our Featured Services
There are a number of services that we at Car Wreckers Burwood. Some of which are listed below
Cash For Old Cars
We buy cars that are scrap, old or junk. Sell your car on same day. Top cash up to $8,999 paid on the spot.
Genuine Used Parts
Our company have a huge stock of used car parts. We sell second hand parts that are genuine and tested.
Scrap Car Removal
Get free towing and car pick up service for any old, scrap or junk car. Same day all cars collection service.
Junk Car Wrecking
After buying a junk car, we use it for parts and scrap metal. Eco-friendly car wrecking and recycling today.
About Car Wreckers Burwood
Car Wreckers Burwood offer to buy all your used, junk, scrap, broken, unregistered or old cars. We pay you top dollar cash up to $8,999 for all kinds of cars. So, sell your car and get a free car pick up and removal service along with all the car transfer papers.
We typically deal in all cars, vans, minivans, trucks, pickup trucks, garbage trucks, SUVs, 4x4s, and UTEs.
Our car wrecking yard happens to be the best in all of Burwood. This is because of all the great offers that come hand-in-hand with our car wrecking service.
Top Cash for Unwanted Cars Removal Burwood
If you are looking or even thinking to get rid of your car in Burwood or Melbourne then you must be aware that it can be done on the same day if you choose Car Wreckers Burwood and its services.
With a quick phone call, you can get an idea about the value of your car. We can pay up to $8,999 cash for your unwanted car which is located around Burwood.
Our payouts are high for all types of old, broken, wrecked, scrap and junk cars as we can match or beat any written offer from other wrecker.
If you opt us to sell your car then we will come to you and pick up your car free of cost. It means we offer free pick up and collection with our old car removal Burwood service.
How it Works?
Get Quote for Vehicle
Schedule a Pickup
Car Payment & Removal
100% Free Car Evaluation and Cash Quote
Dealing in almost all car brands has allowed us the expertise that very few specialists possess. We are very accurate with our evaluation at Car Wreckers Burwood. And so present you with an offer that 100% resonates with the description of the car that you provide.
It is very important that you provide us with the basic details of your car while signing up. Whether you choose to send us an email, call us, or fill out our quick quote form. We promptly evaluate your unwanted car and then respond back with our offer
At Car Wreckers Burwood, we require the following information to assess your car;
Model and brand of your car to determine its current market value
Mileage and overall usage to determine whether your can has run to its maximum
The condition of your car on the whole
We evaluate your car based on the first three. And respond back by contacting you on the details that you provide.
Same Day Car Removal Burwood and Melbourne
No matter where in Burwood you are, at Car Wreckers Burwood, we manage to reach at your location within twenty four hours. Not only do we offer to remove your unwanted car on the very same day. We offer you an entirely free towing service all across Burwood as well.
All you need to do is let us know that you have approved our offer. As soon as you let us know of your approval, we schedule a day for free junk car removal. Our team arrives right on time and takes care of the process entirely themselves.
At Car Wreckers Burwood, we first routinely assess the car as to whether or not the description you provided matches with the car. Soon after that we hand you the full worth of your car in cash right on the spot.
Full Cash Payments Done Right on the Spot
The management at Car Wreckers Burwood is very strict on making all the payments the very same day. Even if you want us to transfer it to your bank account. You only need to provide us with your bank details and we send the amount before towing the car.
Right after paying the full worth of your car, our team begins to tow the car you no longer need. Our car removal is very simple as well. Do let us know beforehand if we need to make any special arrangements. For example, if your premise is somehow inaccessible or cannot accommodate our big tow trucks. Our team makes arrangements to remove the car timely.
Remember, we pay cash for scrap cars in Burwood and pick up on same day.
Find Genuine Used Car Parts Burwood
When we bring the car to our yard, the car wrecking and dismantling experts reassess the car. They make sure that none of the useful car parts go to waste. While dismantling, they set aside all the useful car parts. Run several quality checks on them and stock those up in our collection of spare car parts.
At Car Wreckers Burwood, you can buy genuine car or truck spare parts at a very affordable price. We have a huge stock of used auto parts. Some of them are shelved in our warehouse and some
Car Wreckers Burwood Makes & Models
One thing that sets us apart from the other car wrecking companies is that we buy all popular and generic car makes. Our experts have dealt in all Korean, Russian, German, American, Japanese and European car makes.
At Car Wreckers Burwood, you will find all
Toyota – Kluger, Corolla, Townace, Echo, Starlet, Estima, Landcruiser, Tarago, Hiace, Surf, Hilux, Camry, 4Runner
Subaru – Impreza, WRX, Outback, Forester, Liberty, Legacy
Honda – HRV, Civic, Accord, Odyssey, Legend, Jazz, Integra, Prelude, CRV
Peugeot – 308, 708, 403,407, 306, 507,506, 408, 405, 307, 507, 509
Suzuki – Ignis, Alto, Carry, APV, Liana, Vitara, Swift
Nissan – Patrol, Elgrand, Skyline, Pathfinder, Skyline, Urvan, Navara, Terrano, X-Trail, Pulsar, Maxima, Pintara
Volkswagen – Beetle, Golf, Transporter, Bora, Tiguan and Tourag, Kombi, Polo, Jetta, Passat, Amarok
Mazda – Protege, Tribute, E2000, Bravo, Mazda 626, BT-50, Mazda 6, Astina, Mazda 3, Eunos
Mitsubishi – Mirage, Delica, Verada, Magna, Colt, Express, Pajero, Triton, Challenger, Outlander, Lancer
Holden – Apollo, Frontera, Astra,Barina, Commodore, Adventra, Zafira, Captiva, Epica, Rodeo, Colorado, Nova, Cruze, Combo, Vectra, Viva, Captiva, Statesman
Renault – Master, Koleos, Grand scenic, Kangoo, Captur, Cabriolet, Clio, Scenic, Laguna,Latitude, Trafic
Ford – Ranchero, Telstar tx5, Territory, Probe, Trader, Falcon, Courier, Ranger, Focus, Telstar, Econovan, Sierra, Taurus, Explorer, Te50, Shelby
Daewoo – Lanos, Espero, Lacetti, Tacuma, Nubira, Kalos, Cielo, Leganza
Hyundai – Accent, Grandeur, iLoad, Genesis, Terracan, Tiburon, Excel, Accent, Santa fe, iMax, Veloster, Tucson, Lantra, Sonata, Elantra
Mercedes – Series 1, 2, 3, Sprinter, MB-100, SLK, MB-140, Vito, SL models and all
BMW – Series 3, Series X, Series 7, Series 1, Series 6, Series 5
Daihatsu – Cielo, Lacetti, Tacuma, Espero, Nubira, Lanos, Leganza
Chrysler – Voyager, Grand voyager, Pt cruiser, Sebring, Crossfire, Sigma, 300, Imperial, 300C, Dodge, Neon
Eco-Friendly Car Wrecking & Recycling
At Car Wreckers Burwood we are also very concerned about safety of our environment. Our clean-green wrecking and recycling routine ensures utilization of all resources to a maximum. And we make sure to minimize the wastage as much as we can. We work and dismantle cars according to EPA guidelines and regulations.
The car wreckers first set aside all the different kinds of material. And later recycle all discarded plastic, rubber, metal and glass parts. In the very end, hollow car shell is crushed and recycled.
Contact our team at Car Wreckers Burwood who are always ready to help you out in buying your car and used parts.